Facebook and native smartphone apps are the future of gaming and media, but it is too early to tell if Google+ can succeed in this space, according SoundCloud and Wooga's CEOs.
SoundCloud's (@soundcloud) founder and CEO, Alex Ljung, and Wooga's (@wooga) co-founder and CEO Jens Begeman were speaking about their experiences as European entrepreneurs at today's Dublin Web Summit.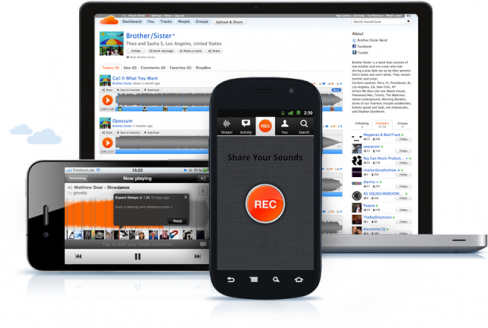 Speaking about venture capital and angel investors in Europe Ljung and Begeman agreed that although Europe has, and still does, lag behind America, investors in the EU are becoming more active in the sector.
Echoing comments made by Microsoft's Architect Evangelist Josh Holmes (@joshholmes ) and others yesterday, they said that European investors need to be more willing to take risks when making investments.
Speaking about the difficulties in generating funding on the continent Ljung said, "I wish it wasn't so but it is a little more challenging to raise money in Europe.  [in America] companies are willing to take greater risks."
However, it is not all bad news for start-ups, Begeman agreed that while the investment culture in Europe is not as large as the States' it is growing, and Berlin has emerged as a hub for investors and start-ups.  They also agreed that European start-ups can be successful in finding funding in the States.
Speaking about their companies Ljung said Soundcloud now has 8 million users with over 3.5 million on mobile alone.  This, said Ljung, has been vital to the recent success of the company in the past year.  According to Ljung mobile users have fuelled the company's growth and SoundCloud has supported this with native iOS and Android apps as well as a mobile optimised website.
Wooga now has users in over 21 counties, who Begeman says, typically "engage up to four times a day for ten minutes at a time" with the company's games.  While Begeman agreed that mobile is becoming increasingly more important, he believes Facebook is the primary platform for gamers and developers.
Begeman also pointed to the development of HTML5 as a gaming platform citing Wooga's recent release of Magic Island, which the company built with Facebook using HTML5, and designed to run on mobile browsers and inside Facebook on desktop browsers.
When asked about the Google+ gaming platform Begeman said that it is too early to tell if it will take off with users.