Over a million migrants arrived in Europe in 2015. More than 800,000 journeyed from the sea and nearly 4,000 souls were lost upon the way.
Europe, which experienced the biggest influx of migrants and refugees since World War II, is now, according to the European Commission, "no longer experiencing the migration crisis of 2015, but structural problems remain."
In very difficult circumstances, we acted together.
Europe is no longer experiencing the migration crisis of 2015, but structural problems remain.
Today we discuss the European Agenda on Migration & the progress made over the past 4 years.
→ https://t.co/TKOFkPHnK2 #MigrationEU pic.twitter.com/CeMe1dwIsX

— European Commission ?? (@EU_Commission) March 6, 2019
To address technologies that can be used to face social and humanitarian crises such as the migration crisis, Swiss action oriented social network for social good Horyou will be holding a workshop at Startup Olé in Salamanca, Spain from March 26-28.
Read More: Startup Olé is showcasing startups and synergy in Salamanca
With the the support of European Commission, Startup Olé 2019 will celebrate its fifth edition in promoting the democratization of the entrepreneurship ecosystem by bringing together more than 30,000 attendees from 120 countries, 850 startups (technology companies with high growth potential), SMEs, 500 speakers, and more than 250 corporations.
In Salamanca Horyou will give a workshop on "How to use an action oriented social network under a humanitarian emergency," as part of a new vertical introduced this year at Startup Olé.
The action oriented social network connects more than 250,000 Internet users to 1,500 non-profits, artists, and innovators in 180 countries.
Earlier this year Horyou was at the Blockchain Economic Forum (BEF) in Davos spreading innovative solucions supporting the UN Sustainable Development Goals, leveraging "Blockchain with a Purpose" from HoryouToken — a cryptocurrency launched in late 2018.
"The objective of Horyou is to put Blockchain on a positive trail to solve some of the most crucial challenges. We are giving a humanitarian purpose to Blockchain," said Horyou Founder and CEO Yonathan Parienti, in a statement.
Read More: 'Authoritarianism is easier in a world of total visibility': WEF report
Those attending Startup Olé in Salamanca will be able to see first-hand how Horyou uses technology with a purpose to support and promote social and economic inclusion in times of emergencies, but what other tech is out there that is helping to solve humanitarian crises?
Facial Recognition for the Red Cross to Find Missing Family Members
Finding missing family members of those separated by migration and conflict is one of the many responsibilities of the International Committee of the Red Cross (ICRC).
Microsoft partnered with the ICRC to update and extend the Trace-the-Face program, which uses photos to match up missing family members who have been separated.
These updates to Trace-the-Face included an automatic face detection and matching using machine learning, via Microsoft Cognitive Services Face API.
"Through our collaboration with ICRC, we created a nice, tidy reusable framework for processing images using message queues," wrote Microsoft developers Jason Fox, Beat Schwegler, and Erik Schlegel, adding, "It detects faces, searches for similar or matching faces, identifies objects, and extracts text characters from images."
Helping the UN Reduce Response Time to Humanitarian Crises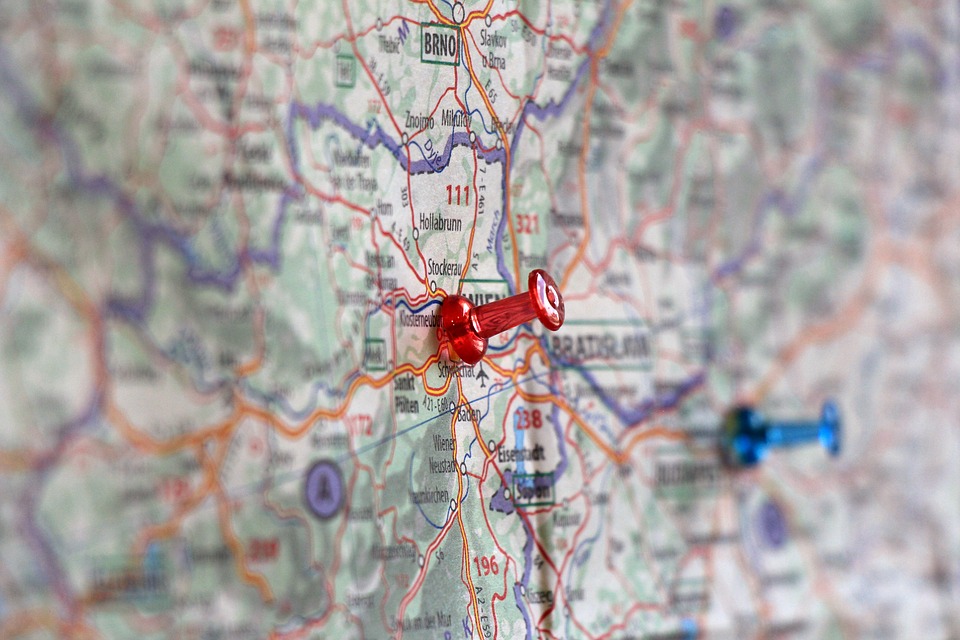 Developers have also aided in the mission set forth by the United Nations to monitor humanitarian crises around the world by helping to establish when and where to send aid.
Microsoft developers were tasked with automating and streamlining the monitoring processes of the United Nations Office for the Coordination of Humanitarian Affairs (OCHA) in Libya to help reduce response time to humanitarian crises.
Read More: Beyond the code: how Microsoft developers tackle humanity's global crises
Software development engineer Anastasiia Zolochevska explained in Microsoft's Real Life Code blog the entire process of applying the power of code to potentially save lives.
The early detection system Project Fortis (not to be confused with the Armed Forces veterans community of the same name) identified the UN's problem of trying to manually monitor over 400 social media and public data sources, and it came up with a more automated solution.
"We built a real-time processing pipeline to monitor factors that contribute to humanitarian crises through conversations and posts from publicly and privately available data sources, including social media," wrote Zolochevska.
Monitoring posts across social media platforms allowed the team to process "a huge volume of social media posts" to help the UN mission in Libya.
Startup Olé 2019
Startup Olé 2019, where technologies that can be used to face social and humanitarian crises will be addressed, will offer the usual activities of previous editions (startups fair in which they can showcase their products and services, round tables with the main representatives of international entrepreneurship, workshops, matchmaking (investor meetings with startups), investors forum, activities of networking and VIP activities for authorities, embassies and high representatives of large corporations and public institutions, etc.).
The event is open to anyone who is interested in the world of technology and entrepreneurship (university students, entrepreneurs, entrepreneurs and the general public), in addition, the organization will also conduct guided tours for groups of institutes and colleges that want to know at first hand the world of entrepreneurship and technology.
According to Novobrief, There are many humanitarian crises taking place around the globe as well as increased pressure to address serious threats to the environment and the future wellbeing of generations. Technology is called on to play a huge role, if not a defining one, in overcoming global threats and also being able to support and help people in need, for instance, for fighting growing wildfires across the globe.
Solving such crises starts with awareness – and that's exactly what the organisers at Startup Olé hope to achieve. Throughout the event, a special focus will be placed on startups, technologies and businesses that can be used in humanitarian and social crises.
Some of the best tech minds will be shedding light on artificial intelligence, cybersecurity, surveillance and even how technology support maritime rescue operations.