It's thanksgiving weekend this week and Google is giving users a unique way to say thank you to friends and family with some massive screens in Times Square, New York.
Google has set up a website that allows the public to upload a personal photograph and add a caption.  Google will then show a selection of these on one of several massive screens in the centre of New York.
To possibly get your photo and caption displayed all Google is asking that you do it upload a photo you have taken and add a caption using the Gallery for Everyone website.  In keeping with the title of the project each captain has to be in the style of "For …"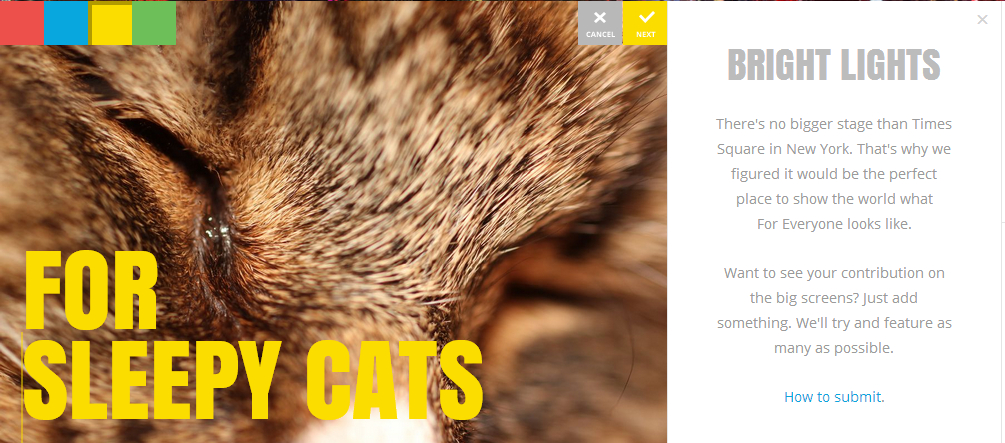 While Google doesn't guarantee that your photo and caption will appear in New York, your creation will still appear on the Gallery for Everyone website and can be shared to your social networks.
To upload a photo, just make sure that each image is smaller than 5MB and to has been created by yourself.
Google says;
"There's no bigger stage than Times Square in New York. That's why we figured it would be the perfect place to show the world what For Everyone looks like.

Want to see your contribution on the big screens? Just add something. We'll try and feature as many as possible."
If Google does display your message the company will then email you a photograph showing you what it looked like when it was displayed in Times Square.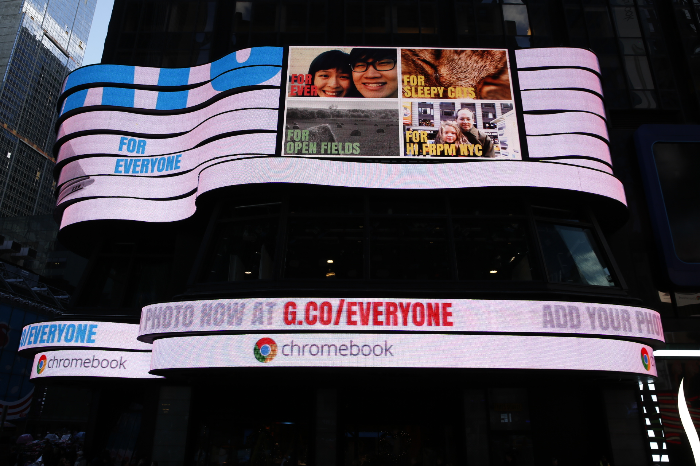 The promotional piece for Google's Chromebook has already seen dozens of entries celebrating everything from couches, to pets, to loved ones and friends.
So, if you want to get a loved one featured at the "Crossroads of the World" then give it a go.